BEAUTY: LOVE EAU DE PARFUM
Objective: Introduce the newest fragrance—inspired by the Angels' very own love stories—by leveraging personal recollections mined from models' video interviews.
Intimate, aspirational, yet accessible and totally universal.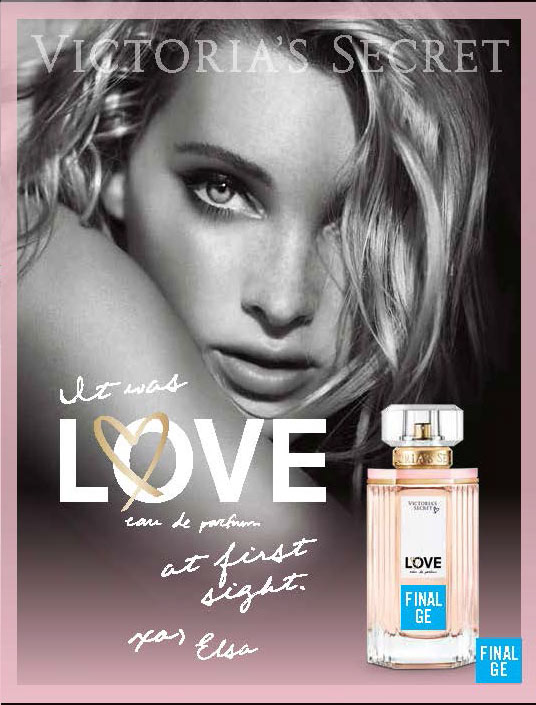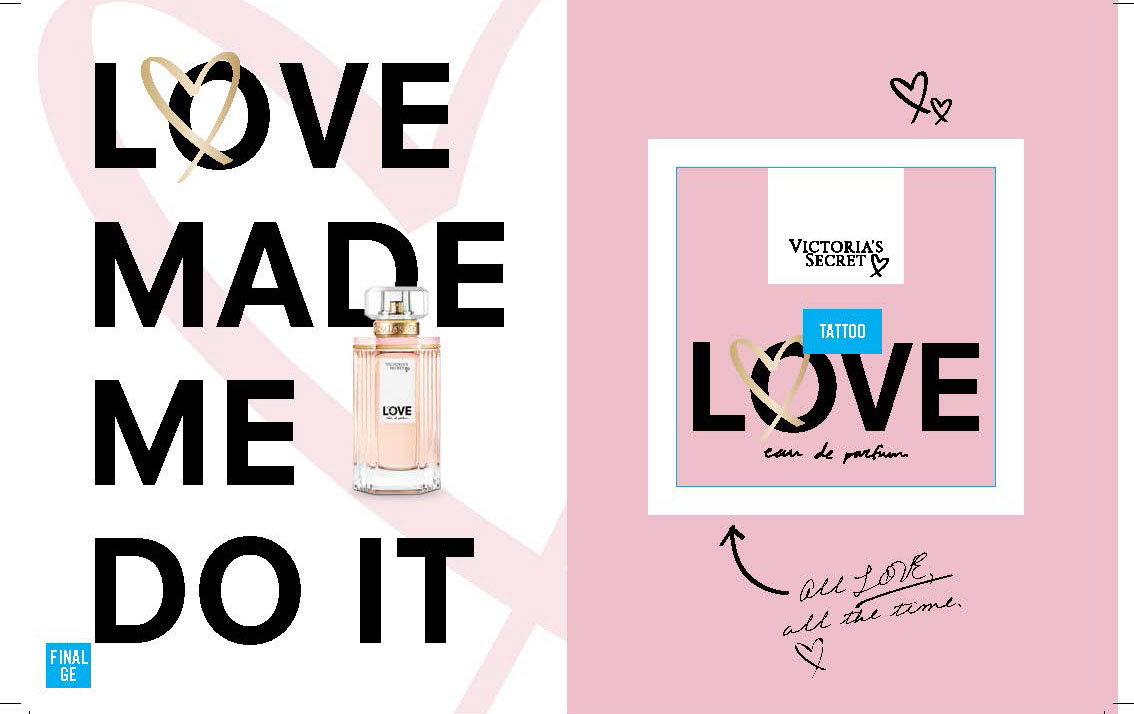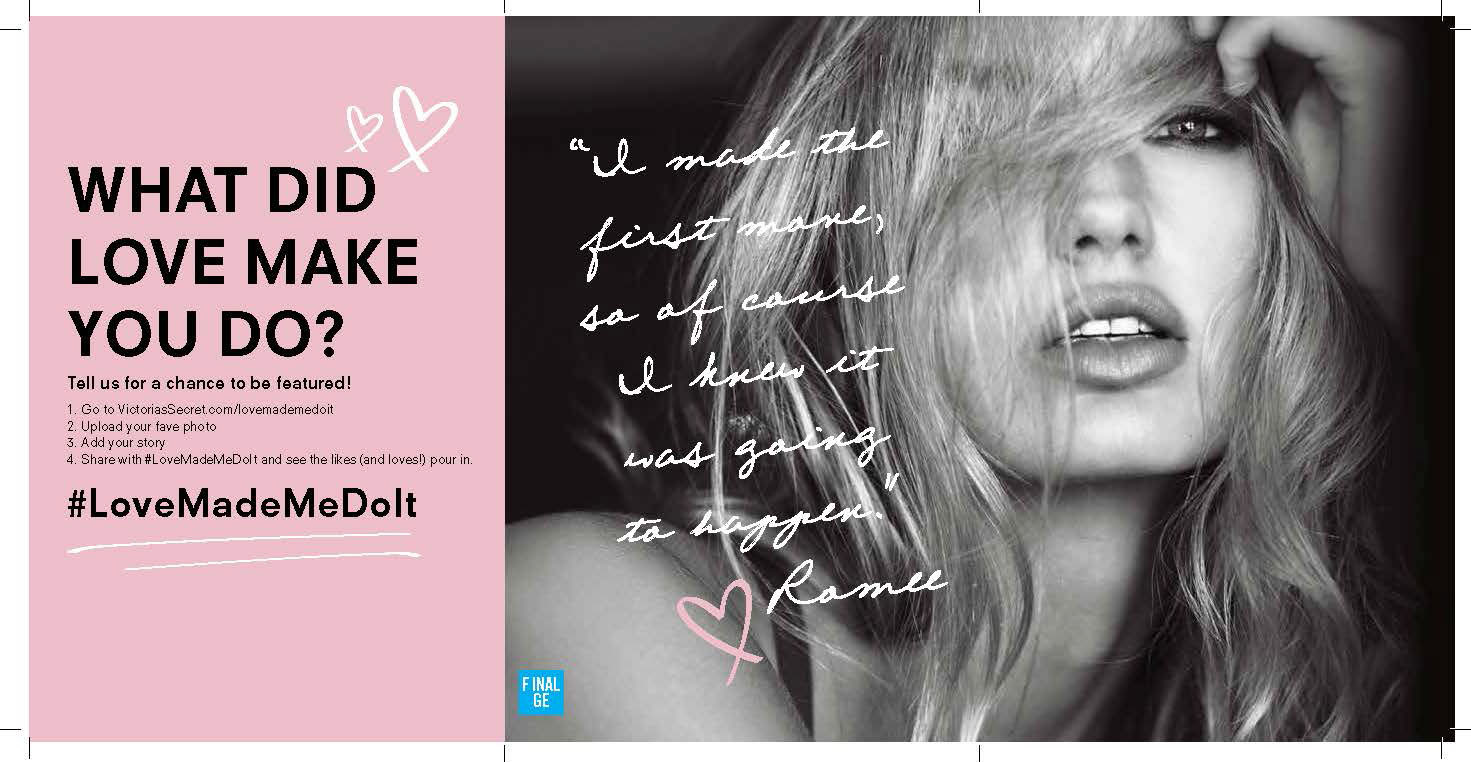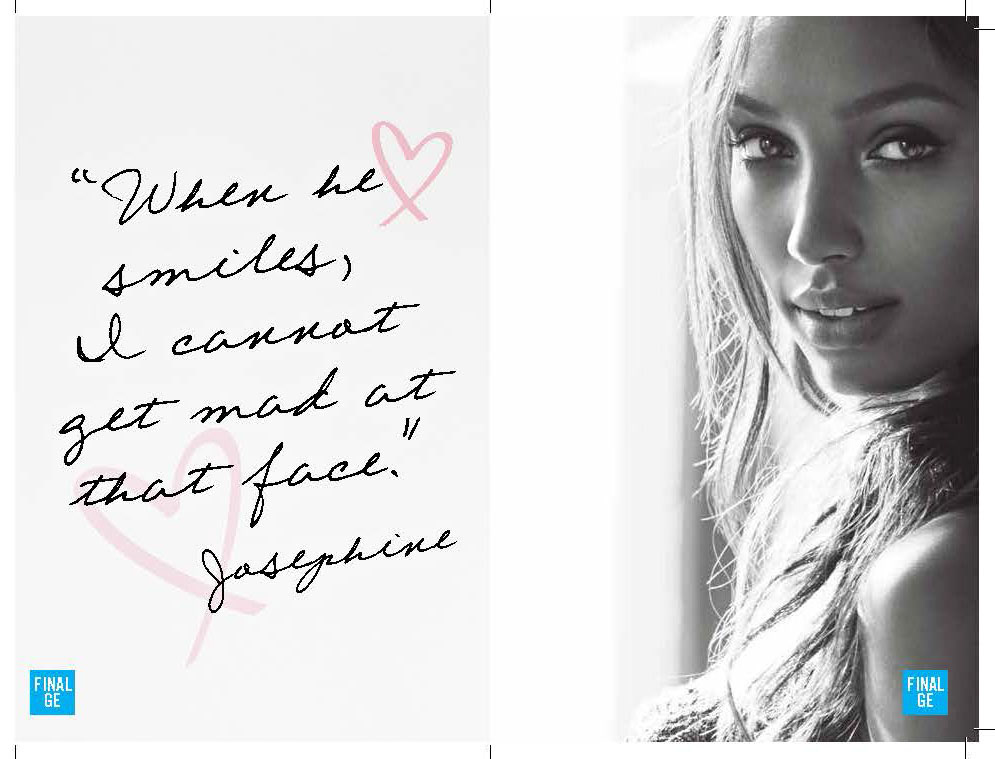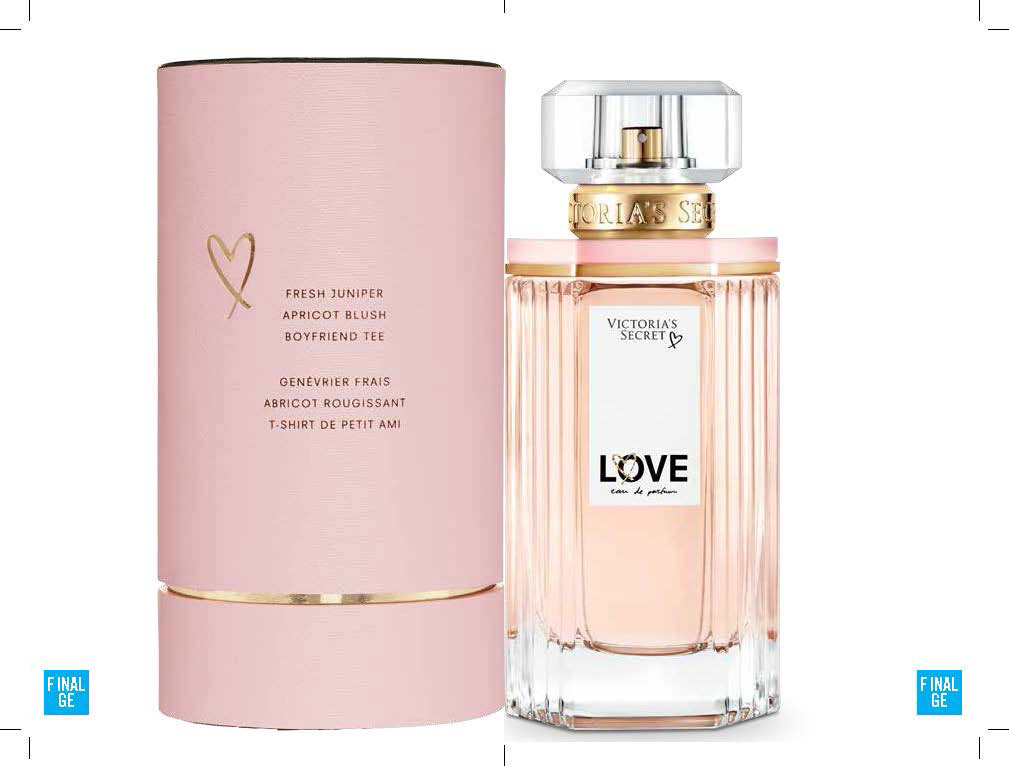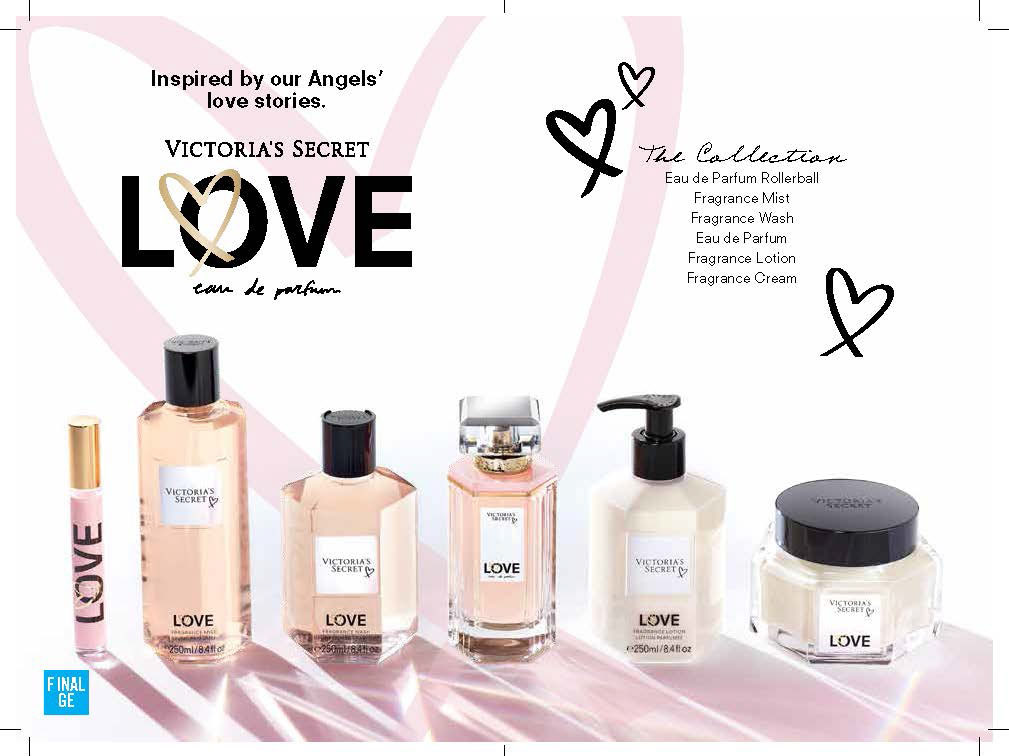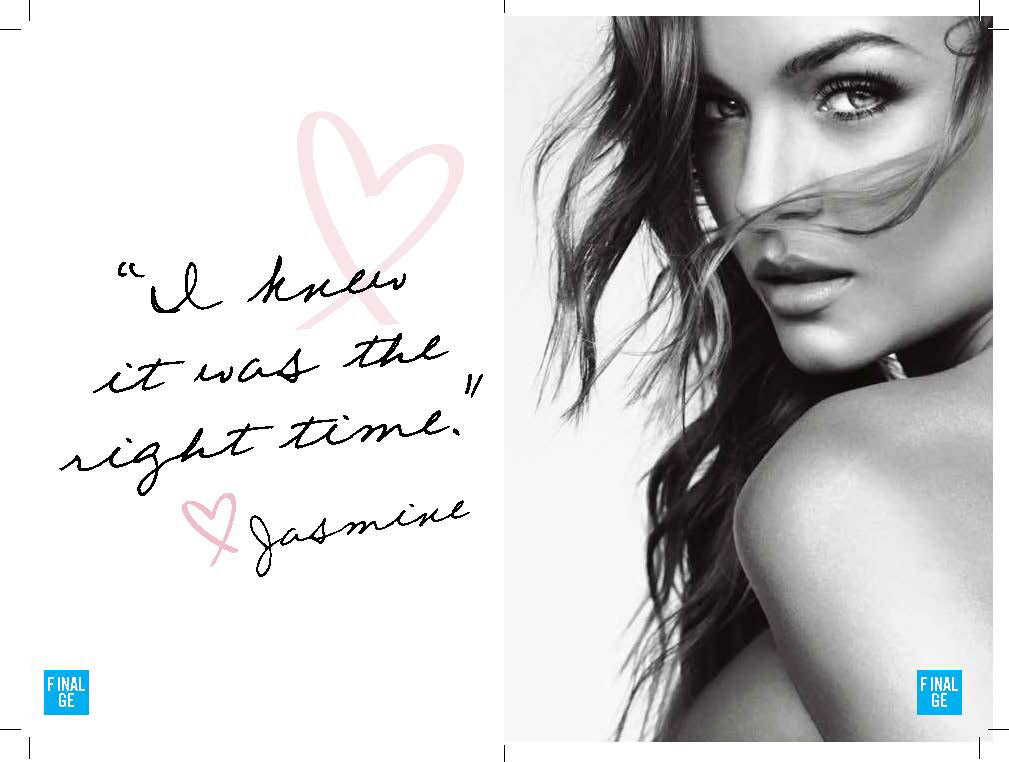 LINGERIE: LOVE. THE UNLINED BRA COLLECTION
Objective: Change the perception of Victoria's Secret as a push-ups-only brand by appealing to a growing market: women who wear unlined bras.
Position as a "love," a fashion must-have for any wardrobe. Leverage the synergy between the Love Fragrance launch and this new bra collection as one big brand moment.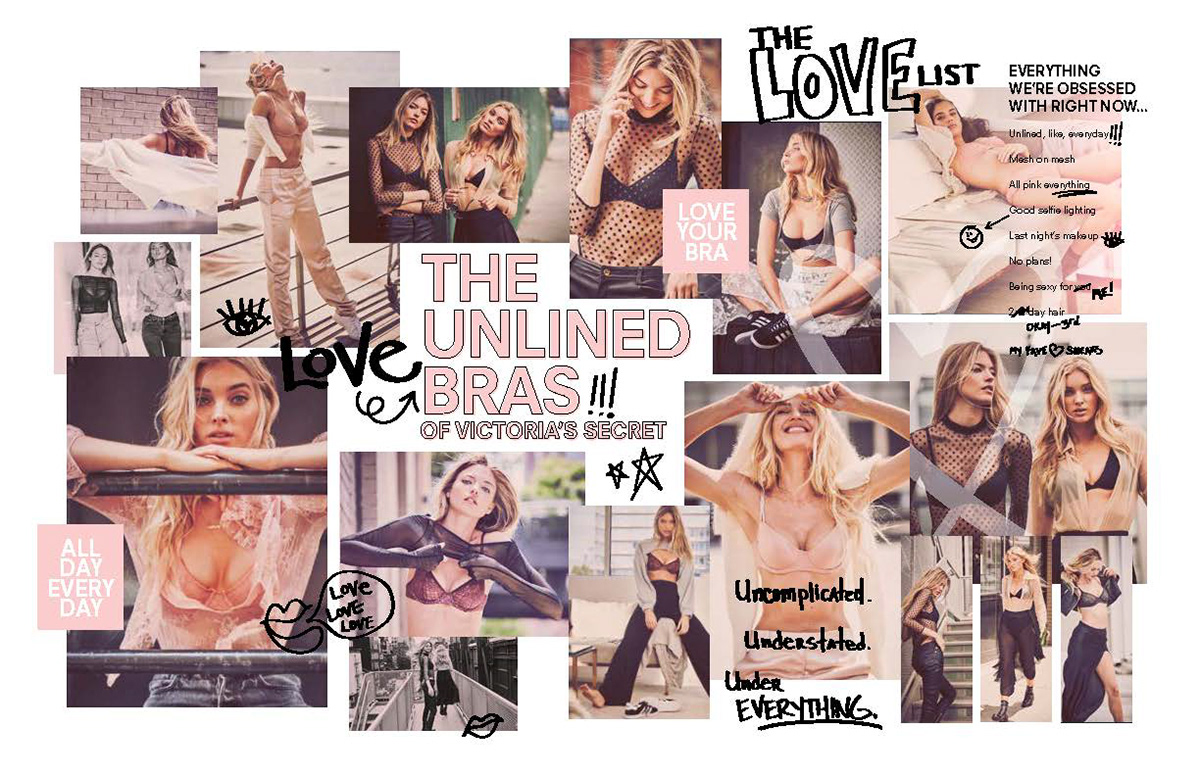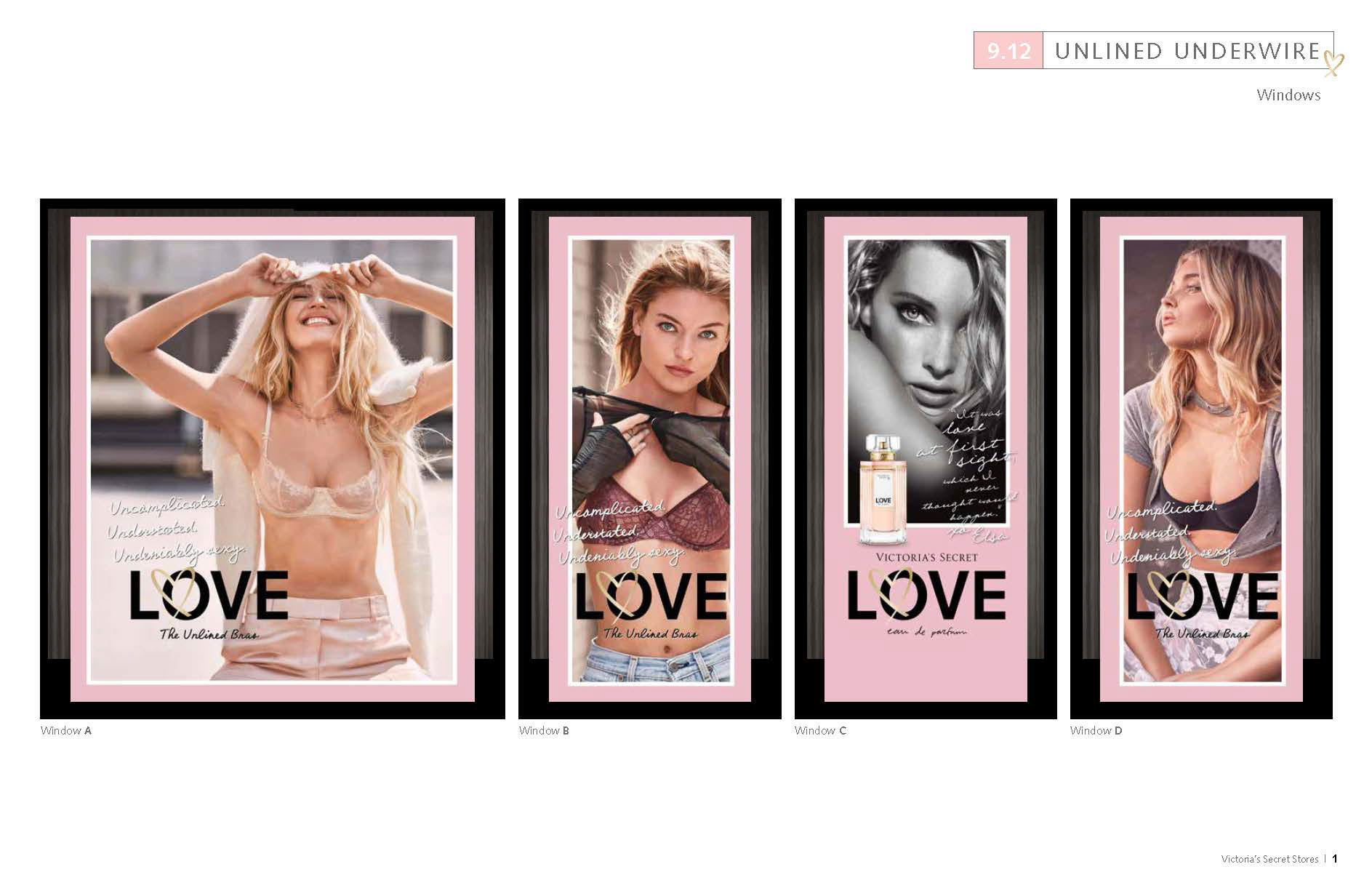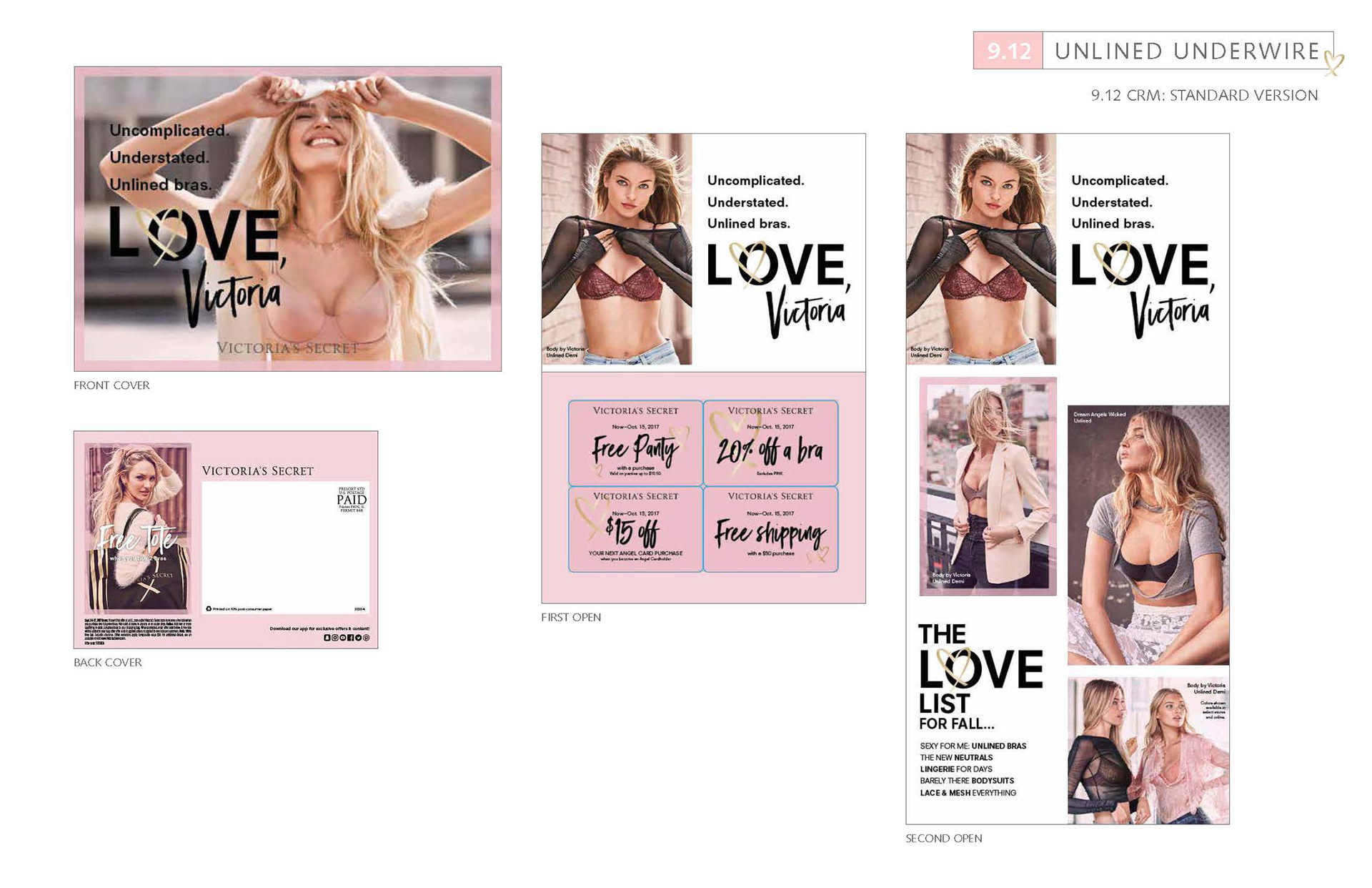 LINGERIE: SEXY ILLUSIONS BRA LAUNCH
Objective: Position the new bra by leveraging powerful Victoria's Secret equities: fit and technology.
Create a benefits-driven story by positioning as a core must-have for every woman's bra wardrobe:
A super-light bra that smooths where you need it to.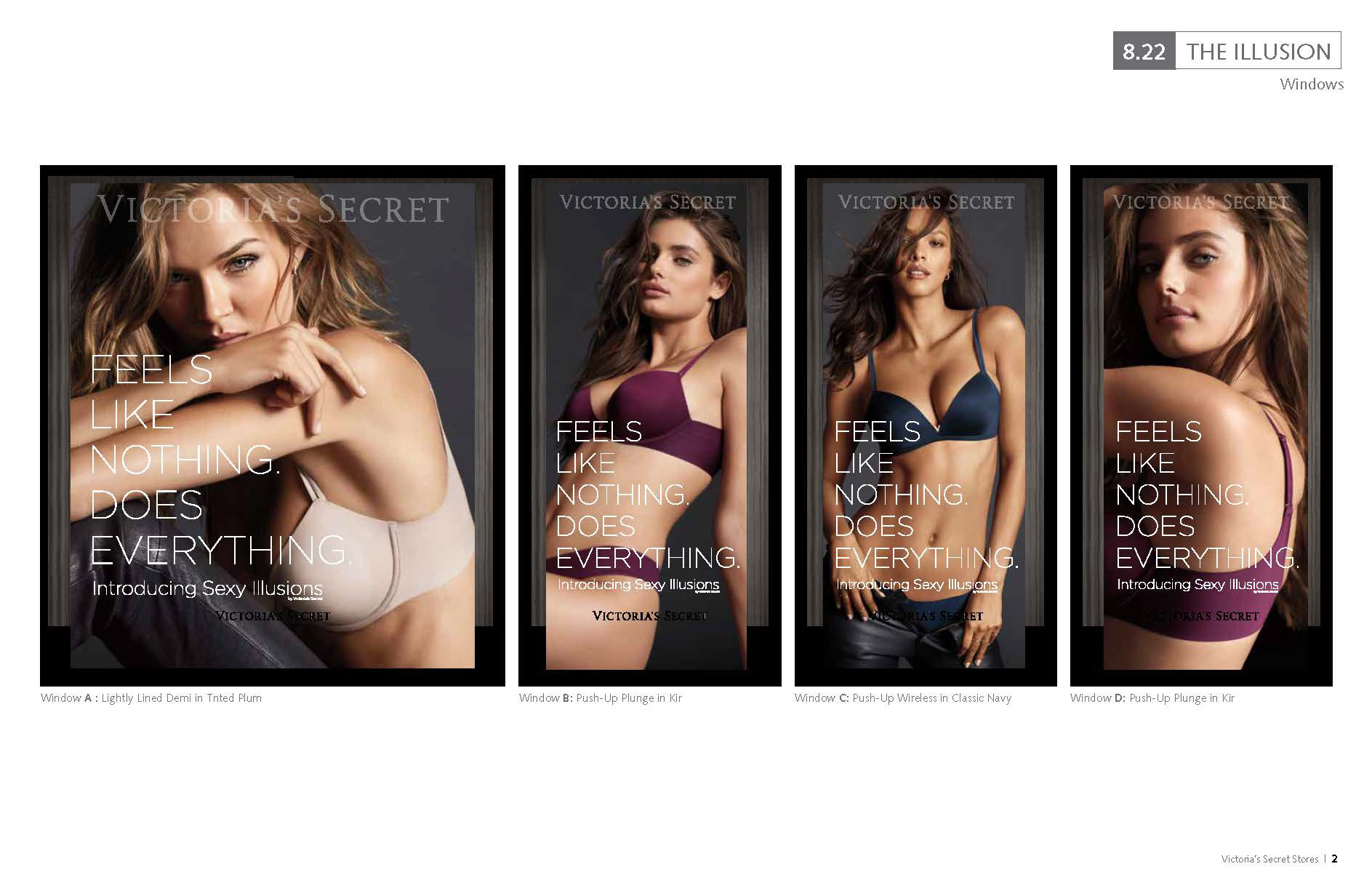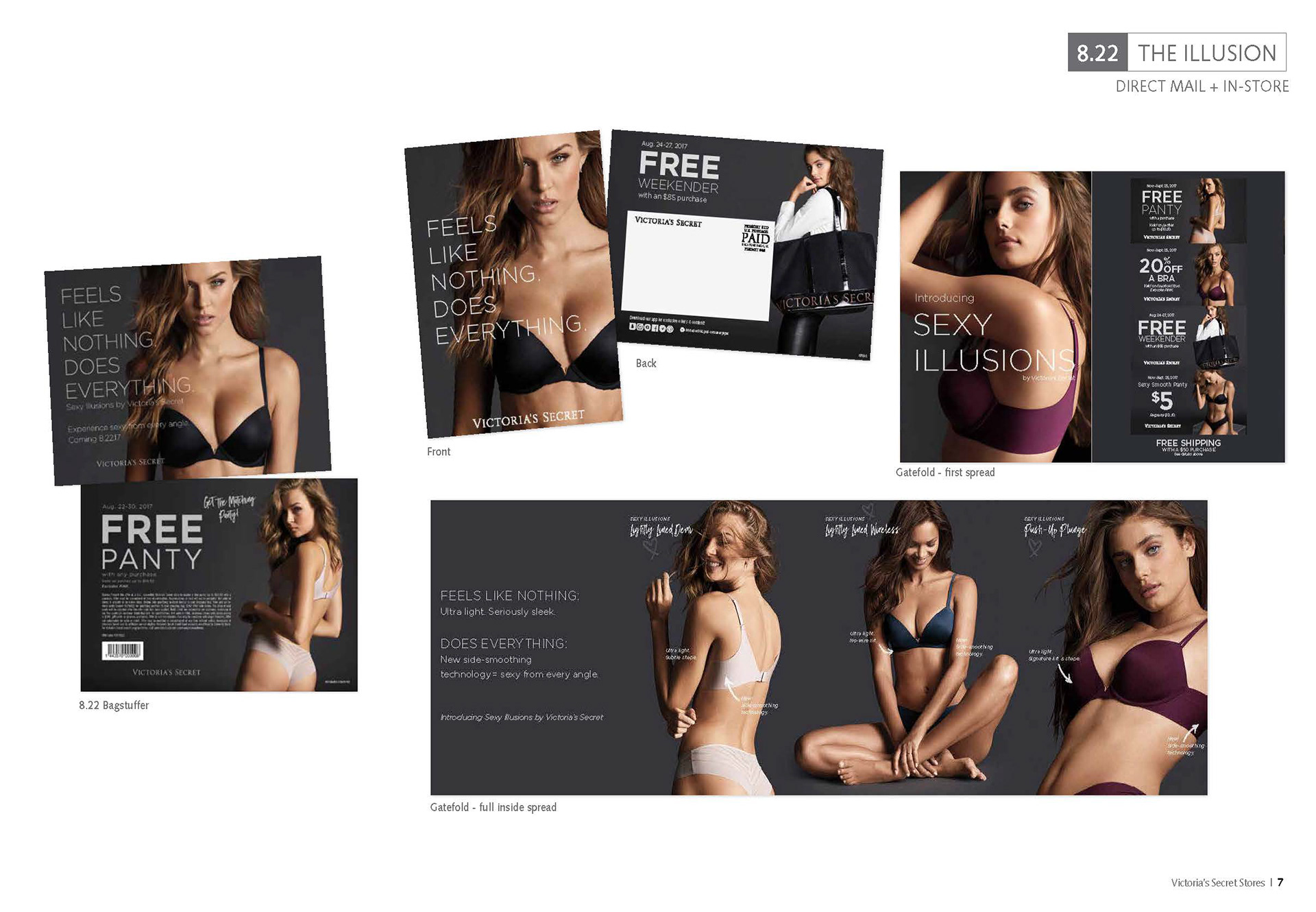 LINGERIE: FEARLESS, THE ALL NEW VERY SEXY BRA LAUNCH
Objective: Leverage another Victoria's Secret equity: fashion authority,
through a fierce new look and a more fashion-forward
brand projection for the Very Sexy Collection. 
Take advantage of the biggest season for fashion and fashionistas—
Fall and New York fashion week—through more editorial storytelling.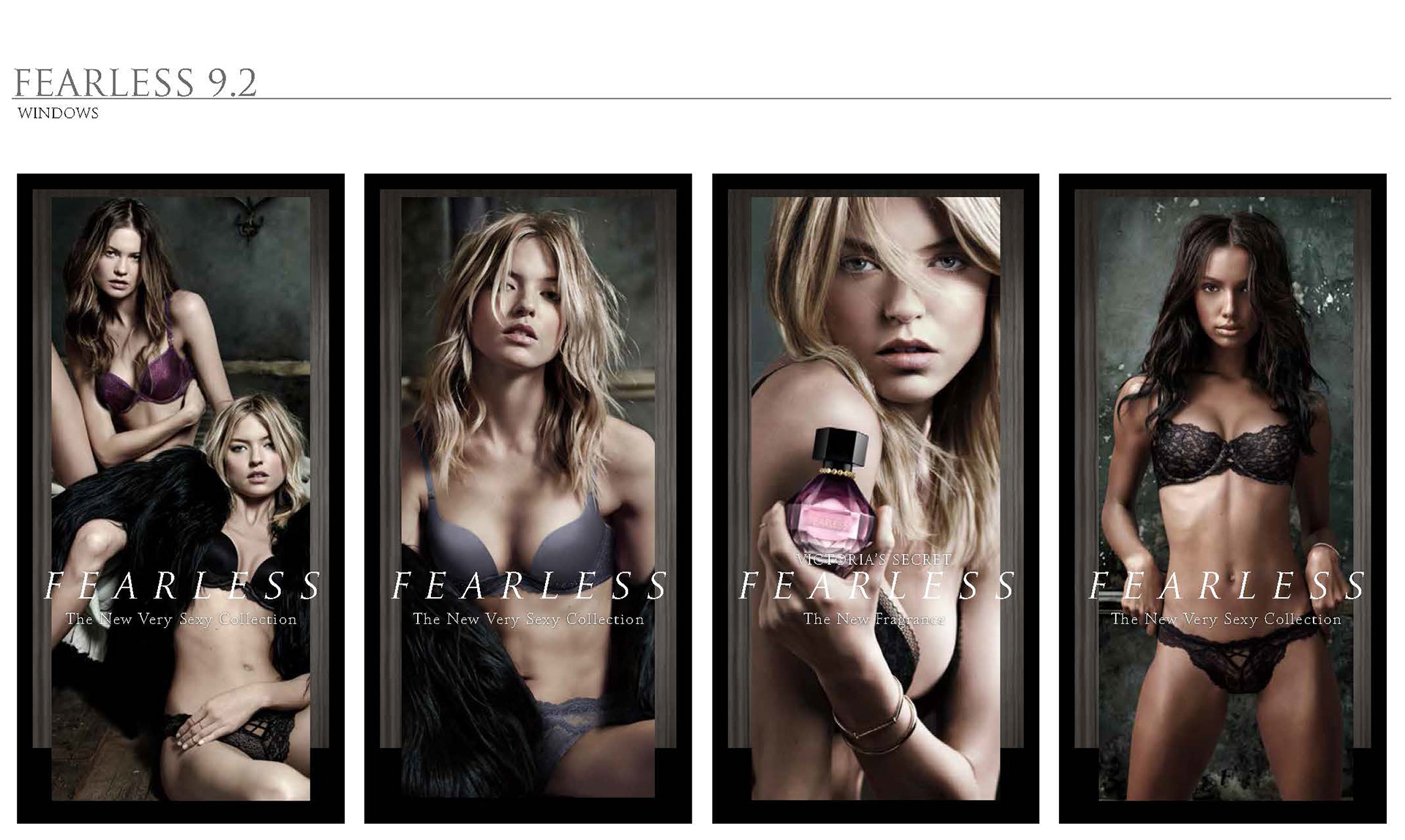 LINGERIE: INCREDIBLE, THE NEW BRA LAUNCH
Objective: Leverage the overwhelming customer response and testimonials during this bra's testing period by making the customer quotes a large part of the launch story.
Project optimism and joy to reinforce enthusiastic testimonials.
"Incredible" became one of the biggest and most successful bra launches in the brand's history.